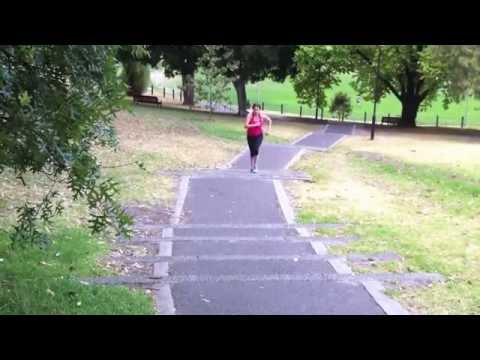 Welcome to Right NOW Fitness – Personal Training
Welcome to the About Us page of Right NOW Fitness – Personal Training based in Mornington, Mount Eliza, Frankston and Mornington Peninsula. My name is Troy Thurley and I'm the Owner/Personal Trainer at Right NOW Fitness. I live on the Mornington, Victoria with my wife and two children and can't believe how lucky I am to live and work in such a beautiful place.
After working as fitness professional in Melbourne at Melbourne High School/South Yarra Sports for many years I decided it was time to work where I live in Mornington on the Mornington Peninsula.I have been working in the Fitness Industry for many years and I'm happy to say that I am still as passionate today about being a Fitness Professional as I was when I started. My biggest passion is working with people and helping them achieve their individual health and wellness goals.Working in fitness industry allows me to work with and help all sorts of people and I love the challenge each clients brings (click here to see what clients have to say about Right NOW Fitness). Helping each person achieve their goals plus more is what keeps me going and I am so excited when each person reaches them in their own time. If you have a health and wellness goal you have been thinking about click here and book your FIRST SESSION FREE. I will then get in contact with you within 24 hour and we will discuss in a no obligation environment how Right NOW Fitness can help you achieve your goals.
As a Fitness Professional I have experience in many areas of training including hypertrophy (increasing muscle size), cardio vascular (increasing aerobic capacity), functional (making you better to do what you need to), H.I.T (High Intensity Training), sports specific (getting fitter for your chosen sport), Boxing for exercise and many more. I am a registered Exercise Professional with Fitness Australia, a qualified PUNCHFIT Instructor and Level 1 Iron Edge Kettlebell Instructor. I have worked with numerous individual clients with contraindications to exercise including those about to have or have had surgery recently maintain a level of strength and flexibility or fitness. I've also had experience working with clients with diabetes, low and high blood pressure, depression, those getting back into fitness after having a baby and numerous other issues. I've worked with many small and large groups in the areas of corporate fitness, group fitness classes including BoxFit, Bootcamp, Circuit, strength & conditioning and more. Personally I like to use functional fitness, H.I.T. and all body work outs because they are great for those who are time poor and these styles are known for optimising every workout.
If you asked past and present clients about me they'd say I'm very easy going and professional whilst always having each persons goals and needs as my first priority. They'd also say I am personable, of high integrity, an expert in my field and driven to obtain positive results. Click here to go to that Testimonials page to read more about what people have to say about me and my training style.
At Right NOW Fitness – Personal Training based in Mornington, Mount Eliza, Frankston and Mornington Peninsula I aim to provide a premium personal training experience catered to you or your groups needs. The services I provide are for people of all fitness levels, ages and financial situations. I offer One on One, Small Group (2 – 4 people), Larger Group (4 – 8 people) and Internet Consultations (via Skype).
Take this opportunity to change your life and book your FiRST SESSION FREE NOW!
Regards,
Troy Thurley
Right NOW Fitness Owner/Fitness Professional